Here at Steve Noel Vehicles Engineers Ltd we can offer you a wide range of different services to help keep you vehicle on the road. Working in and around Dorset we can provide you with the finest service for the area, using only the finest tools and parts we can help get you and vehicle back on the road. Take a look through our list of service and find how we can help you, if there is a service you are in urgent need of or would like some expert advice, then please feel free to contact us.
We are ready and waiting to help you get back on your way!
Interested? Contact our team on 07771 900 423 or 01202 575 102 to get some professional advice
About Steve Noel Vehicle Engineers Ltd
Steve Noel Vehicle Engineers Ltd is run by Steve Noel and his team who are able to provide a professional and reliable service for customers who require repairs, servicing, MOT preparation, HGV 6 monthly inspections and much more.
With many years of experience within the trade we are able to take care of all our customers' requirements. We specialise in commercial vehicle repairs & can carry out truck repairs, van repairs, HGV repairs and all other commercial vehicles.
We have a workshop that is based in Wimborne that is fully equipt with all of the latest diagnostics equipment to help keep us up to date with the changes in the motor industry. As a business we are committed to maintaining high standards and making sure that all of our customers are left 100% satisfied with the services that we have provided.
If you would like us to be of service then please get in touch with us today and we will be happy to help. We have many years of industry experience so we are confident that we can cater for all your vehicle requirements no matter how big or small.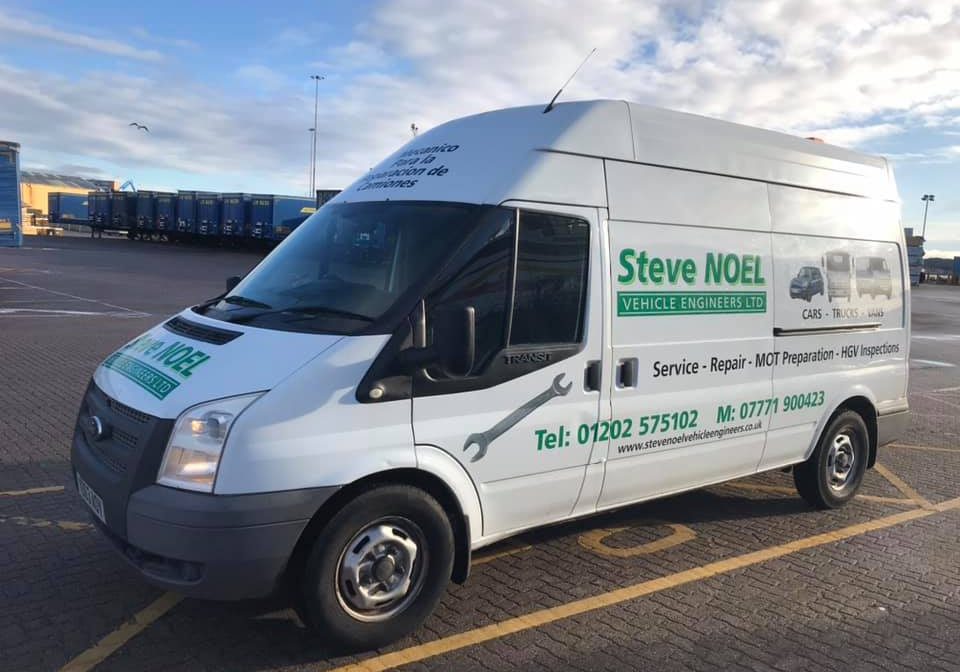 Top Truck Breakdown Assistance & Recovery Agents
We are very proud to be apart of Group Auto Top Truck, a network of commercial vehicle garages across the country. In order to be accepted into this trusted group we have had to prove our value and knowledge about commercial vehicles, being able to undertake a large range of services and help our customers every need. This is something that we are committed to and are constantly improving our exceed these expectations.
Take a look through some of our reviews from past customers and how are team of highly qualified engineers helped them and get them back on the road. We are committed to providing our customers with the best service possible and will always go the extra mile to make this happen.
Very Helpful, polite and knowledgeable. Did exactly as he said he would and very reasonable. Very much recommended and if we need to use again we will !!!!
I recently had Steve Noel engineering repair my engine and breaks after a company made a really bad job of it , Steve and his work collegues have done a brilliant job I would highly recommend them.
Our team are some of the best and well trained engineers in the area, with a deep knowledge in the industry, we are the team to turn to.
Mon - Fri  08:00 -17:00
Sat - By Appointment
© 2020 Steve Noel Vehicle Engineers Ltd